Executive Management
Chris A. Dittmar - Director, Chief Executive Officer
Mr. Chris A. Dittmar is currently serving a three year term as a director of the Corporation and additionally is serving as Chief Executive Officer and Corporate Secretary of EnDevCo, Inc. Mr. Dittmar is also the Chief Executive Officer of Alliance Energy Corporation. Alliance is a privately held corporation currently engaged in oil and gas exploration and production activities, and power development on an international basis.

Mr. Dittmar was the Chairman, President and CEO of Xavier Corporation from 1993-1997. Xavier was an independent exploration and production corporation principally engaged in the acquisition and development of natural resources in the Former Soviet Union ("FSU"). It entered into joint ventures and technical service agreements with Russian entities for the exclusive exploration, development, production, processing and marketing of oil and gas reserves in excess of two billion barrels. While with Xavier, Mr. Dittmar developed the corporate business plan and raised $100 million dollars of equity and debt equity financing for it's implementation. Mr. Dittmar also has extensive experience recruiting and managing senior management teams required to implement large-scale international operations.

Prior to 1993, Mr. Dittmar operated a private investment entity for family oil and gas investments and has held previous positions as Assistant Controller for Occidental Chemical Company and Audit Manager for Occidental Petroleum Corporation as well as a Senior Accountant at Aluminum Company of America.
Mr. Dittmar graduated from Cleveland State University, Cleveland, Ohio with a Juris Doctor. Mr. Dittmar completed his undergraduate studies at Iowa State University graduating with a Bachelor of Science in Economics and Finance. He is an active member in the Association of International Petroleum Negotiators.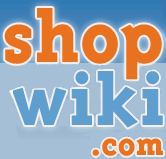 Richard G. Boyce - Director, Chief Operating Officer
Mr. Richard G. Boyce is currently serving a three year term as a director of the Corporation and additionally serves as the Chief Operating Officer with responsibility for all activities of EnDevCo, Inc. . In addition to his activities with the Company, Mr. Boyce maintains an active geological consulting practice in Dallas, Texas.
In 1998, under the auspices of his privately held company, Partners In Exploration, LLC ("PIE"), Mr. Boyce negotiated a Memorandum of Understanding ("MOU") relating to an exploration and production agreement with the Ministry of Oil and Mineral Resources in the Republic of Yemen on the highly competitive Blocks 20 and 42 located adjacent to major oil production. In July 1999, Mr. Boyce signed a 50/50 joint venture agreement with the predecessor company to EnDevCo, Inc. to pursue Yemen Block 20. This joint venture arrangement resulted in both companies signing a MOU with the Yemen Ministry of Oil in October 1999, which gave the companies an exclusive right to negotiate a Production Sharing Agreement ("PSA") for Yemen Block 20. Subsequently, Mr. Boyce merged his privately held company with what has now become EnDevCo, Inc. and through that merger became a substantial shareholder in the Company.

Prior to his involvement with the Company, Mr. Boyce began his career as a geophysicist for The Superior Oil Company ("Superior") with early training at the Geoscience Laboratory in Houston, Texas. In l980, Mr. Boyce transferred to Midland, Texas subsequently leaving Superior to work for both Conquest Exploration Inc. and Hunt Oil Company during his ten-year stay in the Permian Basin. In 1991, Mr. Boyce served as the Chief Geophysicist for Hunt Oil Company ("Hunt Oil") based in Dallas, Texas and in 1992 was appointed the Exploration Manager for the Yemen Hunt Oil Company ("Yemen Hunt"), the Operator of the Marib Production Sharing Area in Yemen which daily produces 140,000 barrels of oil. During this time he also served as the Exploration Vice President of the Hunt Oil subsidiaries, Ethiopia Hunt Oil and Jannah Hunt Oil. In addition to managing the daily exploration drilling operations and prospect generation activities, his responsibilities included the negotiation of international contracts, partner relationships, and representation of industry operating groups with foreign governments. Under Mr. Boyce's leadership of the Yemen-Jannah exploration program, several new fields were discovered, resulting in the addition of booked reserves of over 200 million barrels of oil. At Yemen Hunt, Mr. Boyce was responsible for the introduction of the first 3-D seismic program in the Marib Area, resulting in production increases of 50,000 barrels of oil per day. In l996, Mr. Boyce left Hunt Oil and started Partners In Exploration, LLC, an exploration consulting partnership that provided seismic and geological interpretation services for clients on a worldwide basis.

Mr. Boyce graduated from the Colorado School of Mines with a Bachelor of Science degree in Geophysical Engineering and currently maintains active membership in the American Association of Petroleum Geologists, the Society of Exploration Geophysicists and the Association of International Petroleum Negotiators professional organizations. Mr. Boyce is a registered geophysicist (No. 2179) licensed by the State of Texas Board of Professional Geoscientists.
Larry Swift - Chief Financial Officer, Assistant Corporate Secretary

Larry Swift is currently serving as Chief Financial Officer and Assistant Corporate Secretary of EnDevCo, Inc. Beginning work at EnDevCo in October 2000 as Assistant Controller he was named Controller in August 2002 and Chief Financial Officer in September 2003.

Prior to working at EnDevCo, Inc., Mr. Swift worked in public accounting for 9 years specializing in corporate and individual tax practice. Mr. Swift has also held positions as Internal Auditor for Harris County Texas, Field Tax Auditor for the State of Hawaii and Agent for the Nevada Gaming Control Board in Las Vegas, Nevada.

Mr. Swift received a Master of Science degree in Accounting and Tax from Texas Tech University and a Bachelor of Science degree in Accounting from the University of Nevada at Reno. Mr. Swift is a Certified Public Accountant.

Ernie Miller - Vice President of Finance
Ernie Miller is currently serving as Vice President of Finance for EnDevCo, Inc. In this position, he is charged with assisting the corporation to secure various forms of private and institutional investment capital to support the development of the Company's energy projects.
Mr. Miller began his career in the Marketing and Risk Management groups at PanCanadian Energy Services. As a marketer, Mr. Miller was responsible for all aspects of fuel delivery and supply for PanCanadian's end-user customers in California and the mid-continent. As a Risk Manager, Mr. Miller calculated and managed the company's Value at Risk exposure for its trading organization. Mr. Miller's group served as the clearinghouse for all of PanCanadian's natural gas production transported and sold in the United States.
In 1998, Mr. Miller joined Calpine Corporation where he held positions in project development and asset management before being named Director of Finance. As Director of Finance, Mr. Miller's team was responsible for over $700 million of project and leveraged lease financing structures. Additionally, Mr. Miller's team enabled Calpine to fund projects totaling $3.3 billion through the company's revolving credit facilities. Mr. Miller has extensive personal experience working with global financial institutions including domestic and foreign commercial banks, structured finance institutions, Wall Street brokerage houses and private equity firms specializing in the oil and gas and energy sector.
Mr. Miller recently was a Managing Partner at Tiger Midstream Investments, a private equity investment firm focused on non-regulated midstream gas investments in the on-shore United States. Mr. Miller has a Master's Degree in Natural Resources Development from Texas A&M University and a Bachelor of Science from the University of the South.

Patrick Woerner-Director of Investor Relations
Mr. Woerner is currently serving as Director of Investor Relations and in that job is charged with establishing a new corporate identity, developing institutional interest and providing up to date information of concern to EnDevCo shareholders.
Mr. Woerner began his career as a landman in the oil and gas industry at SOHIO where his duties included working on the divestiture of their vast land holdings in the continental U.S. after their merger with British Petroleum. Following the completion of that divestiture, he accepted an offer with Presidio Oil & Gas based in Dallas, Texas and continued to develop many of the same assets sold by his former employer. Following a second divestiture by Presidio, Mr. Woerner was responsible for developing land and title management operations at Eclipse Services of La Grange, Texas. Later, Mr. Woerner purchased a majority share in Midcenter Corporation, becoming the Chief Executive Officer in 1994. While at Midcenter, he revitalized that organization and its core business elements which afforded the opportunity to become involved with a wide variety of companies that develop and market financial products. Ultimately he accepted a position as Senior Vice President of National Mortgage Link, aiding in the expansion of their services and acquisitions strategy.